The recent revival of Rent at New World Stages (opens August 11) got us thinking about something we clearly never think about: good looking men in theater, and the good looking characters they play. Here we bring you our favorite hotties in musicals. No, like… the fictional ones. If you have favorites that we missed, please do share your heartfelt personal stories of devotion in the comments…
Roger in Rent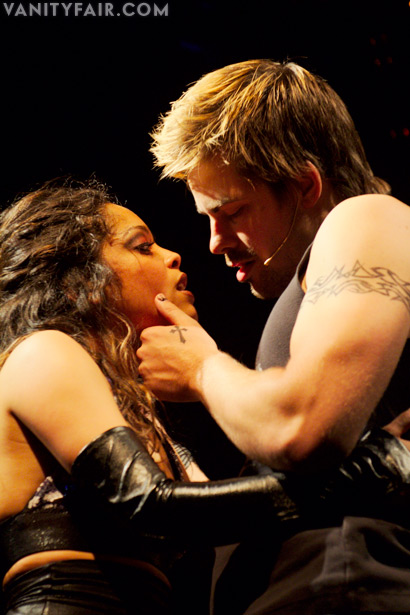 Why is Roger hot you ask? Well, let's make a quick list. A) Because every girl loves a guy with a drug problem and a troubled past. (No, but really.) 2) Because he's a musician who wears leather and writes love songs. III) Because he's the first guy you ever saw in a musical who is hot in the same way the boys you love in your real (post 1980s) life are hot.  And even though his love songs are kind of bad, it's impossible to care.  Because you just want to take him in your arms and kiss away his problems. Or something like that.  Obviously it's your love that will save him.
Fiyero in Wicked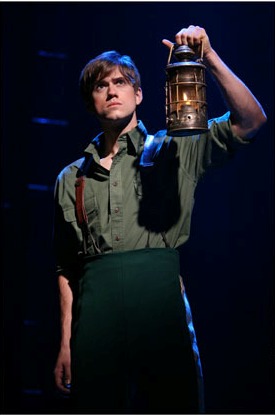 Remember back in literature when Fiyero was supposed to be kind of odd looking? Yeah, neither do we. And neither does Aaron Tveit. So handsome that he even transcends several pairs of high-waisted, lycra-blend pants, Fiyero wins brownie points for loving Elphaba for who she really is, despite being a dick for like the whole first act. For this, he has won a decade of fangirl adoration. He's also kept some cute people employed, and spared us some more songs from Boq and the goat man or whatever, and we can't argue with that.
Enjolras in Les Miserables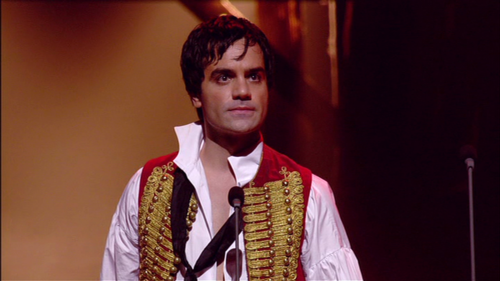 If Les Miserables is history's first boyband, Marius is clearly Justin Timberlake, Grantaire is A.J. McLean, and Gavroche is Justin Bieber. But Enjolras? Enjolras is J.C. Chasez – the smoothest, loveliest, noblest creature on the barricade. He has the moves, the looks, and the charisma to inspire an army. Turn on the wind machine and get ready to march in slow-mo, baby, because it is time for the revolution. In your pants. Victor Hugo's character, as written, had no mistress and stayed a virgin for France. Like Joe Jonas, only different. But having heard the way Aaron Lazar (or Anthony Warlow, or Ramin Karimloo) sang "Do You Hear the People Sing?" we think the character in the musical had some distinctly different motivations.
Gabe in Next to Normal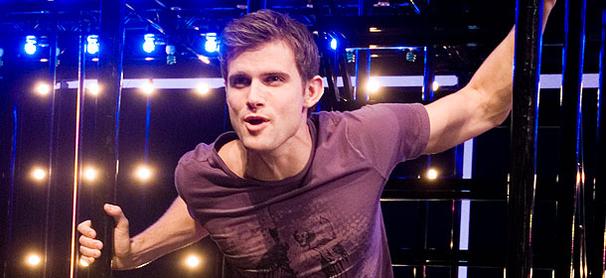 Okay. So technically he wasn't even real.  But Gabe was so handsome that even though he was just a figment of her imagination, he tempted his own mother into a weird oedipal relationship.  Also, he was in his underwear at one point.  And he pole danced for the audience for a hot minute.  These things were probably totes unnecessary and inaprops, but, like… That's what you do when you have a hot character on your hands, right?  We never heard anyone complain.
Tony in West Side Story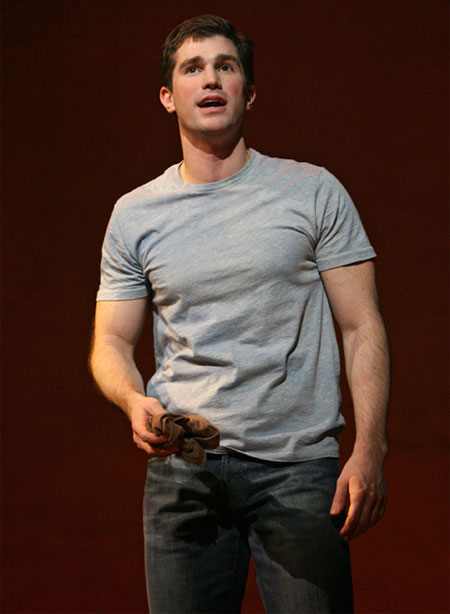 So the best part of West Side Story is when Tony and Maria fuck on the bedroom floor. Wait, that doesn't happen? No, shut up! It does happen! OK, so it happens offstage, but it most definitely happens. Just ask the women who sat next to us at the recent revival. They knew it happened, because when the lights came up and Tony stood there wearing nothing but his underwear, they started hollering like they were at Thunder From Down Under. (Thanks, Matt Cavenaugh. And your biceps, too.) More sensitive than his thug homeboys, more insightful than the grownups around him, Tony is our forward-thinking, self-sacrificing hero. And in that amazing bedroom scene, he's apparently Maria's too.
Melchior in Spring Awakening
This young hottie wasn't troubled, exactly.  At least at first.  He was just a sensitive, deep-thinking rebel who looked bangin' in a pair of knickers and some Converse sneakers.  In the 1890s.  Mr. Gabor was so hot h even convinced Wendla she wanted to have sex with him when she didn't even know what sex was.  And really, who can blame her?  We'd abandon all sorts of morals for that radical Hottie McHotpants any day.
Giorgio in Passion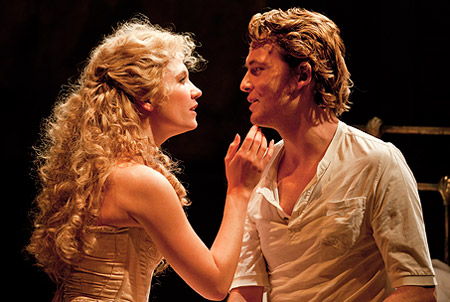 The men in Sondheim's musicals tend to be too head case-y for hotness, but Giorgio is a grand exception. He's beautiful. He's sensitive. He likes to read. What's not to love, besides his obsessive superficiality and his distinct tendency toward mental illness? While simultaneously carrying firearms? I mean, sure it makes no sense. But as a wise man once said, "Love within reason, that isn't love."
Curly in Oklahoma!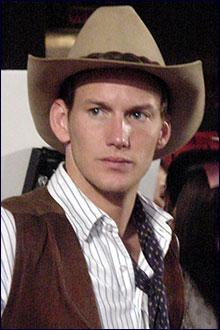 So the last time we saw Curly on Broadway he was played by Patrick Wilson.  Who took over for Hugh Jackman.  And any character who has been played by those two men is clearly like, the hottest thing ever to roam the plains of Oklahoma (sorry, Taylor Hanson).  Plus, he looks real good in a neckercheif.  And he can throw hay around.  Or throw you around in the hay.  You know, whichever you prefer.  Plus, he's chivalrous, and willing to defend you from psycho crazies.  These are all good things, in our book.
Chris in Miss Saigon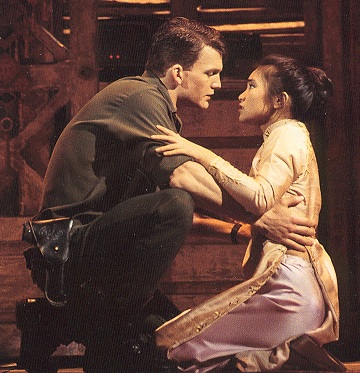 The heat was indeed on in Saigon, and not because of all the half-naked girls, mon cher. Sargent Christopher Scott was kind of a disloyal dope in the end, but wow he looked good with his shirt off. And yeah, you cried your face off during that "Why God, Why" reprise when he started throwing the couch around. Played by basically every exceptionally good looking actor of our times (Patrick Wilson, Steven Pasquale, Jarrod Emick, Will Chase, Ramin Karimloo, Matt Bogart, John Barrowman), the character of Chris became a kind of benchmark of musical theater hotness. If you were Chris, everyone on earth wanted to go to bed with you. Which I guess is how Chris got himself into all that trouble in the first place…
Andrew Jackson in Bloody Bloody Andrew Jackson
Oh shiiit, you didn't think we forgot President Sexypants, now did you?!  Of course not.  We're just saving the best for last.  And clearly, he's the best.  Because there was an enormous ass on the billboard.  And the tagline was "History Just Got All Sexypants."  And Mr. Jackson (if you're nasty) gave a lapdance to one lucky audience member every night of the week.  And even blood-soaked and whining like a bitch he was so hot you wanted to peel his tight, tight jeans off with your teeth and go to town.  It is literally impossible to make this list without him.