Oh, well you knew this was coming. He are our favorite-est, hunkiest, dreamiest. You get the picture. Clearly, 2011 was a… good looking… year.
1. Jeremy Jordan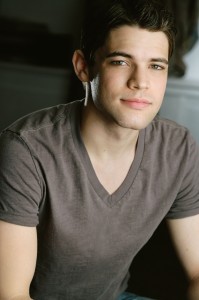 If you forced us to choose only one Hottie of 2011, we'd immediately tell everyone else to pack up their dance belts and go home because Jeremy Jordan is it. Sweet enough to play a champion good guy (Jack Kelly in Newsies), and dark enough to be a vicious killer (Clyde Barrow in Bonnie & Clyde), Jeremy is this season's special sauce. No actor in years has walked the dirty/pretty line as carefully or elegantly as he does — or with half as much swagger. We're obsessed. And in case you hadn't heard, we can't wait to see whether he reprises the role of Jack Kelly on Broadway.
2. Andrew Rannells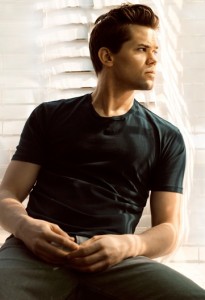 He looks kind of like a real-life Ken Doll, but please don't misconstrue that as a complaint. We love his cornfed, Nebraska-bred good looks. Our favorite thing about this The Book of Mormon star/hottie, though, besides his beautiful voice, might well be his sense of humor, which he shares daily in this Twitter feed. We dream of him ringing our doorbell every single day.
3. Reeve Carney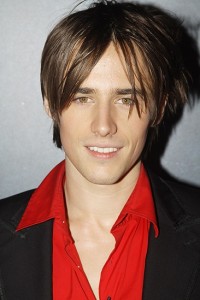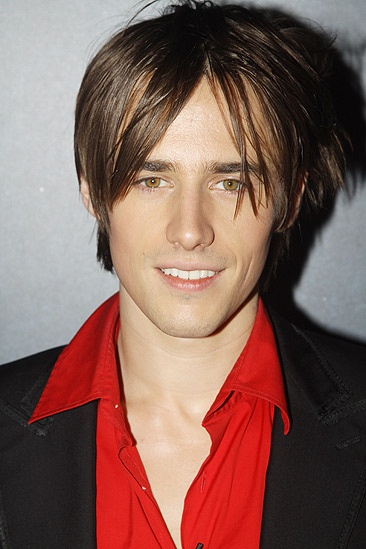 Those aren't really his muscles in the Spidey suit… and we don't even care. Such is the power of Reeve Carney, the rocker-turned-Broadway-baby who's currently playing Peter Parker in Spider-Man: Turn Off the Dark. His angel eyes and smoky tenor voice made us swoon, but we were also impressed with his classy reserve amidst the show's many controversies. And go figure, he's now starring in a bona fide hit. Score one for resilience — and one more for being adorable.
4. Mark Rylance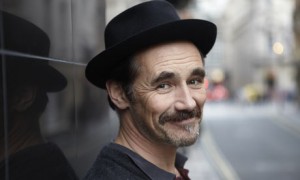 Rooster Byron, the main character in Jez Butterworth's Jerusalem, wasn't exactly up on things like hygiene and sobriety and tasteful fashion. So why was he so sexy? Oh yeah, because he was played by Mark Rylance, whose brains and blistering talent left us all feeling a little breathless. He writes, he directs, he recites poetry instead of giving boring acceptance speeches. Mark had us at hello… or after the first few pages of Shakespeare, whichever came first.
5. Billie Joe Armstrong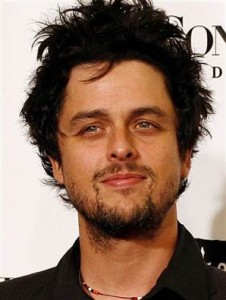 It takes a cool kind of person to step away from sold-out stadium gigs to play a Saturday matinee at the St. James Theatre. Sure, his baby face and his riot of tattoos have always had delicious appeal, but Billie Joe Armstrong's true hotness derives mostly from his I-don't-give-a-fuck audacity, and his genuine passion for his Broadway show. And his St. Jimmy in American Idiot was a complete smash. After test-driving the role in 2010, he returned for a two-month block of performances in early 2011 and came back to close the show. Now that's going out like a rockstar.
6. Aaron Tveit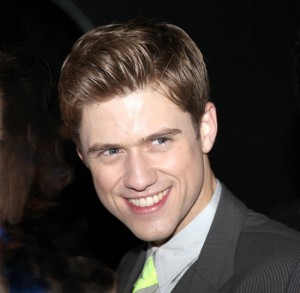 With a body of steel and a voice of gold, the man is so handsome that he will soon be immortalized on film as Enjolras in Les Miserables — the sexiest virgin this side of 1802. Need we say more?
7. Hunter Parrish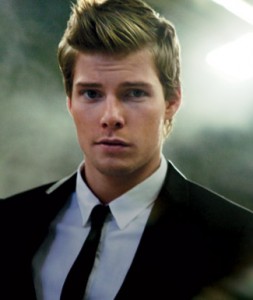 Sexual fantasies about Jesus are usually the territory of certified crazypeople. Except, you know, when Hunter Parrish is playing Jesus H. himself, because then it is your duty to think dirty thoughts about the son of god. We think them at least nine times a day, like our own personal novena, alternating fantasizing about his crystal blue eyes, sculpted cheeks, perfectly shaped lips, eight gazillion teeth, beautiful bod, soothing speaking voice and emotive singing. Amen.
8. Hugh Jackman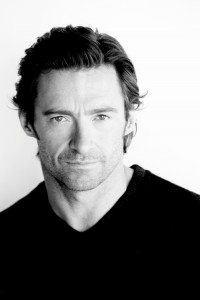 He sings. He dances. He's impossibly earnest. He's comfortable with his feminine side. He's fearless when faced with medleys or spangled costumes or 8-minute-long Rodgers and Hammerstein mini-arias. If he looked like Mr. Magoo, he might be the perfect man. But that's just the thing. Even when he's not bulked up like a water buffalo for an action role –- he's not at the moment -– he's a physical specimen. In his eponymous Broadway show, even his chest hair looks perfect. We're awestruck in the face of such perfection. And so is the rest of New York.
9. Nick Adams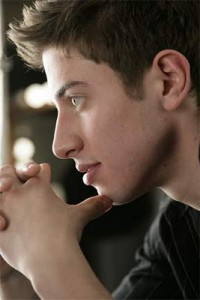 We're still not entirely certain Nick Adams is a real human being and not, say, a Greek statue brought to life. But we're not mad, because either way, he's real nice to look at. And daydream about.
10. Lee Pace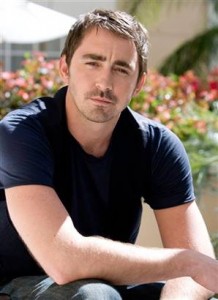 Described by one friend as "so hot he makes me itchy," Lee Pace made his Broadway debut in last season's Tony-winning revival of The Normal Heart in which he became the first (read: only) person to make the Magnum P.I. mustache look good since, well… Tom Selleck.
11. Jay Johnson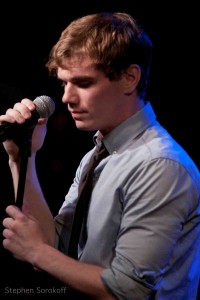 Oh, how we love Jay. Jay, who understudied Aaron Tveit for the entirety of Catch Me If You Can and never went on for him once, much to the chagrin of his devoted fangirls. Jay, who got nearly-naked in the mostly-abominable Wild Animals You Should Know, therefore forcing us to buy tickets against our better judgement –- and we didn't even mind! Jay, who has fully spectacular curly hair. We can't wait to see what 2012 holds for him.