You think we only slobber over cute boys here at The Craptacular? Not so. Behold our tribute to the loveliest ladies of the stage in 2011. It should be noted that these ladies are far more than just beautiful. Outrageous talent, general badassery, having fabulous clothes, and winning truckloads of awards all contributed to their selection. Here are our favorite girl crushes from this past season…
1. Nina Arianda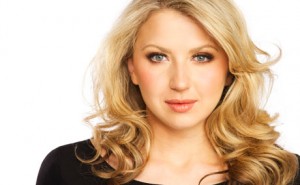 If you've seen Venus in Fur, you won't need to read on; the rest is just here for the n00bs. Fur star Nina Arianda, with her luscious locks, perfect pout and six miles of lanky limbs, also happens to have enough sexual energy to light the city of New York for a week or two. Basically, Ms. Arianda is so hot even we'd hit it.
2. Sutton Foster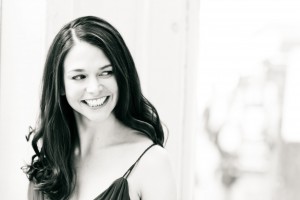 At what point does one transcend simple Broadway stardom and enter a whole new realm – Broadway superstardom? Maybe it's when you win your second Tony Award. Maybe it's when you costar on Flight of the Conchords. At any rate, Sutton Foster is so there. It hurts nothing that she has legs longer than many full-grown human beings, and possesses the magical secret that allows her to look hot as both a blonde and a brunette. But what we love most about Sutton is that she kinda seems like a normal gal. Now that's an attractive quality in a superstar.
3. Laura Osnes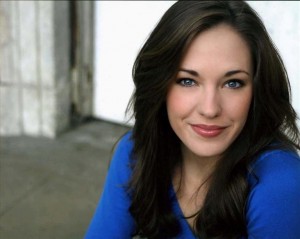 Don't lie. You nearly lost it during Bonnie & Clyde when Laura Osnes pulled off her dress to reveal a six pack that's more highly defined than Jeremy Jordan's. The show was bad, but it's hard to deny how good Laura looked up there in all those sleek period costumes. Much is made in the show of how Bonnie yearns to be an "It" girl, but the real-life Laura is the genuine item. With high-profile roles in back-to-back seasons, and a singing voice that can more than handle Cole Porter or Frank Wildhorn, we're guessing that we'll be seeing a lot more of Laura — and we don't just mean in a pretty peach slip.
4. Condola Rashad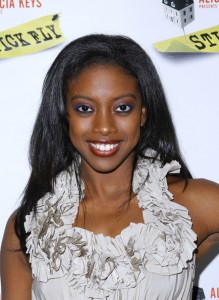 Even amidst all the family dramz happening onstage at Stick Fly, it's hard to take your eyes off of Condola Rashad — and not just because she's beautiful. The entire show is anchored by her smart, assured performance as the daughter of the family maid. She's already won a Theatre World Award (in 2009, for Ruined), and she's Phylicia Rashad's daughter, so we can't take any credit for discovering her. But we're excited to see what comes next for this lovely actress.
5. Jan Maxwell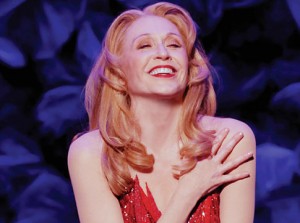 If there was a Tony for Best Bod Rockin a Bangin Dress, Follies star Jan Maxwell would for sure have it on lockdown. She's our inspiration at the gym every morning, and her name is our mantra on really tough runs. Translation: We dream of being as hot as Ms. Maxwell one day.
6. Audra McDonald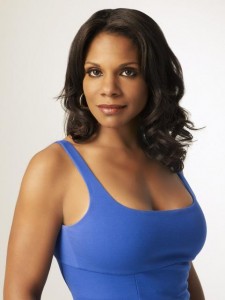 Four-time Tony winner, star of the controversial upcoming Porgy & Bess, mom, girlfriend of uber-hottie-Broadway star Will Swenson, and a beautiful, buff-bodied hottie in her own right… Is there anything Audra McDonald can't be? We're pretty sure the answer is no.
7. Nikki M. James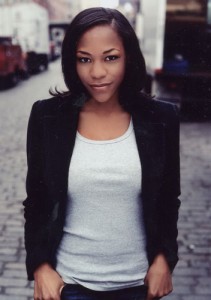 OMG. All the boys from The Book of Mormon got nominated for Tony Awards in the acting categories, and it was the luminous girl who took home the trophy. Her breathless acceptance speech was a highlight of the ceremony—and a nice change from all the testosterone in Mormon's creative team. And that's without even mentioning that amazing red dress.
8. Lily Rabe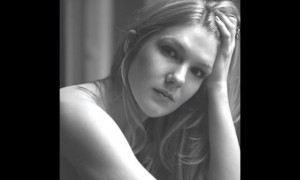 We'd call her the thinking man's hottie, only… with all that blonde hair and her lithe bod, Ms. Rabe is really just a hottie for every man. Plus, she can rock a red lip with the best of them, which we think makes you the baddest chick on the block.
9. Jennifer Lim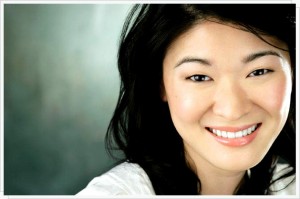 In Chinglish, Jennifer Lim has to do it all. She has to be both romantic and a badass, a comedienne and a credible dramatic lead. Over the course of the play, she goes from the boardroom to the bedroom and back again — and she does it all in two languages, and in heels and a suit. Alas, such is the interesting — and complicated — plight of the modern woman. If only all of us pulled it off with such grace.
10. Sierra Boggess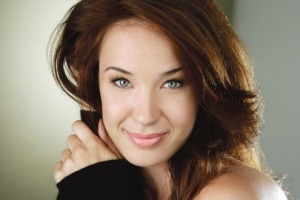 Everyone's favorite former mermaid had a big year. She closed Love Never Dies on the West End, starred in Master Class on Broadway, and scored the leading role in Rebecca. Then she starred as Christine in the 25th Anniversary Concert of The Phantom of the Opera in London. We're pretty sure she's the busiest chick on our 2011 list. She also happens to be the first girl we ever interviewed, and the hottest former redhead we can even think of.
11. Lindsay Mendez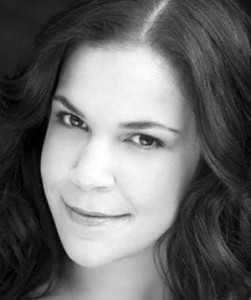 As if belting her face off in Godspell eight times a week wasn't enough, Lindsay Mendez has been all over the concert circuit these days, and girlfriend always shows up in in a hell of a dress. She's so beautiful we kind of want to be her. Or at least steal her wardrobe.