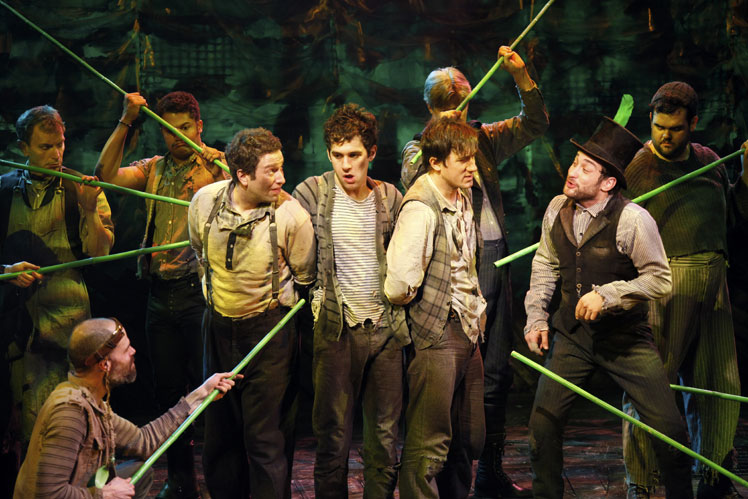 A Brief Excerpt From The List Of Men We Love:
Adam Chanler-Berat
Greg Hildreth
Carson Elrod
Christian Borle
What do these men have in common, you ask? Why, they're all starring in Peter and the Starcatcher, which marks its first preview on Broadway tonight, of course! We're pretty stoked about a show directed by Alex My-Hair-Breaks-Hearts Timbers, and starring so many actors we would like to smooch.
Know what else we're excited about? The opportunity to give away a pair of tickets to you, our lovely readers.
Want to enter the contest? It's simple, all you have to do is Tweet or ReTweet the following message (and make sure you're following us, too):
I'd love to catch @thecraptacular's pair of tickets to @StarcatcherBway. Wouldn't you? RT and Follow to win!
We'll be picking a winner Friday afternoon, so hurry up and enter!
UPDATE: And the winner of our Peter and the Starcatcher ticket giveaway is… drum roll please… @megaraamx. Thanks so much for all your entries, guys! Stay tuned for our next giveaway.
Photo: Joan Marcus