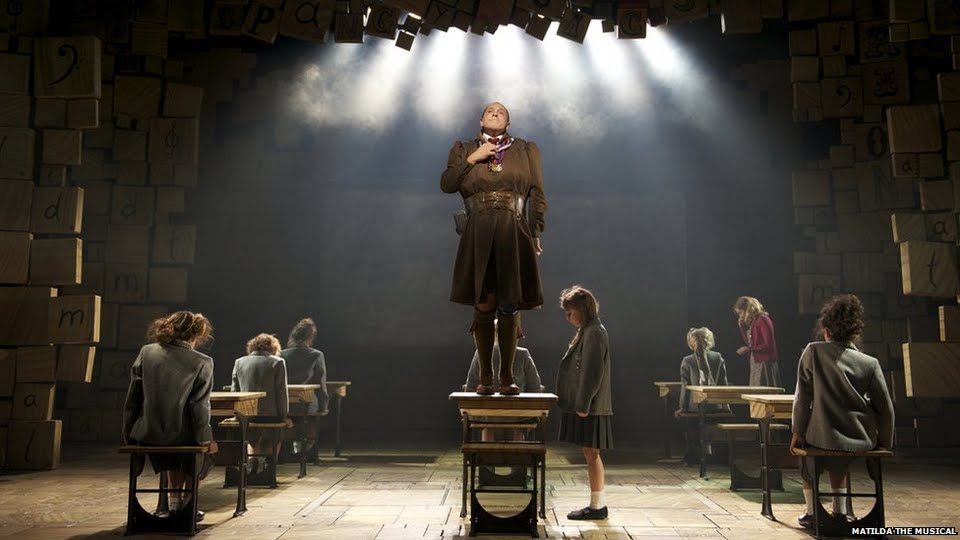 About halfway through the first act of Matilda the Musical, which is currently playing in London at the Cambridge Theatre, I had a sacrilegious thought: This show is way too good for Broadway.
It takes too many risks. It's too bold, too of the moment, too authentic in the way that it interprets Roald Dahl's sensibilities and intentions, too wonderfully mean-spirited. Because how could this show – which shows scene after scene of abusive behavior and dunderheaded characters and wryly sophisticated humor, which asks its (mostly young) audience to ingest plots and subplots and fantasy sequences – survive in a climate where we shower shows like Memphis with Tonys, where the soulless Spider-Man: Turn Off the Dark is the ultimate in entertainment for children?
But maybe there's hope. Discussions for a transfer of Matilda are apparently under way. And maybe Broadway's fickle investors will (cynically, but sensibly) bank on Matilda's brand recognition. Maybe its success in London will prove encouraging. Maybe The Book of Mormon will teach people something about how much American audiences can understand and handle, and that pandering is just never cool.
One can only hope. Because Matilda would make Broadway better simply by existing there. Based on Roald Dahl's famous book about a precocious schoolgirl who happens to be a genius, the show takes you from Matilda's rotten home life to her equally rotten school life, where she is treated badly by both her stupid parents and her evil teacher. Their position: Matilda's love of reading and books makes her a freak.
With a book by Dennis Kelly and music by comedian/writer/performer Tim Minchin, the show spares the audience none of adults' cruelty. On the flipside, the show also skewers parents who over-worship their children. In the opening scene, we see a frenetic birthday party attended by a bunch of thoroughly average kids, all of whom have parents who think they're "special." Between these two extremes, we are meant to see and evaluate our own lives – our treatment of others, our perceptions of what's strange, and the values we place on strength and sensitivity.
All of this works so well because the laughs are plentiful, the show's emotional center is in check, and because it all moves at a blissfully fast, energetic clip. Matthew Warchus's tidy directing doesn't allow the show to pause for over-explanation, and gives the cast plenty of room to mug their way through burp jokes, revenge shenanigans, and even to sing a sweet ballad about growing up. That contrast – the show's ability to be both sweet and silly, both nasty and mushy – is what makes it so exciting. I think an American audience can manage that. Hopefully American producers will agree.
Image: BBC