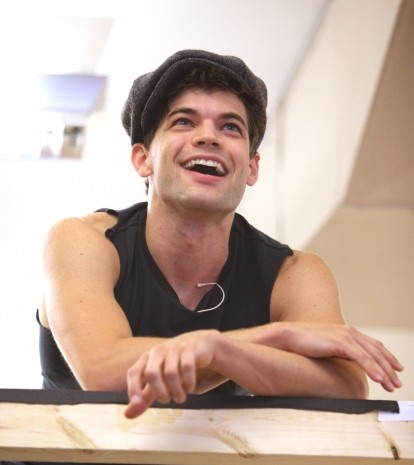 Stop whatever the fuck it is you are doing. If you are a girl between the ages of 25 and 35, you might want to have a paper bag/clean panties handy. Or sit down. Or all of the above.
Because Jeff Calhoun lost his damn mind. On video. And Broadway World posted it. And then Jeremy confirmed it on the Twitter. And Newsies Retweeted it. And fuck it all, we're just going to stay it…
JEREMY JORDAN IS UNOFFICIALLY JACK KELLY. ON THE BROADWAY.
Okay, so we have like… ten weeks to survive between now and first preview.
But if this isn't the kind of New Years Miracle that makes your childhood heart soar then we just don't know what is.
Now if you'll excuse us, we're on the hunt for newspaper print panties to bedazzle in time for opening night. You know, in case a certain beautiful, lush-lipped someone wants to see them.
Photo: Walter McBride