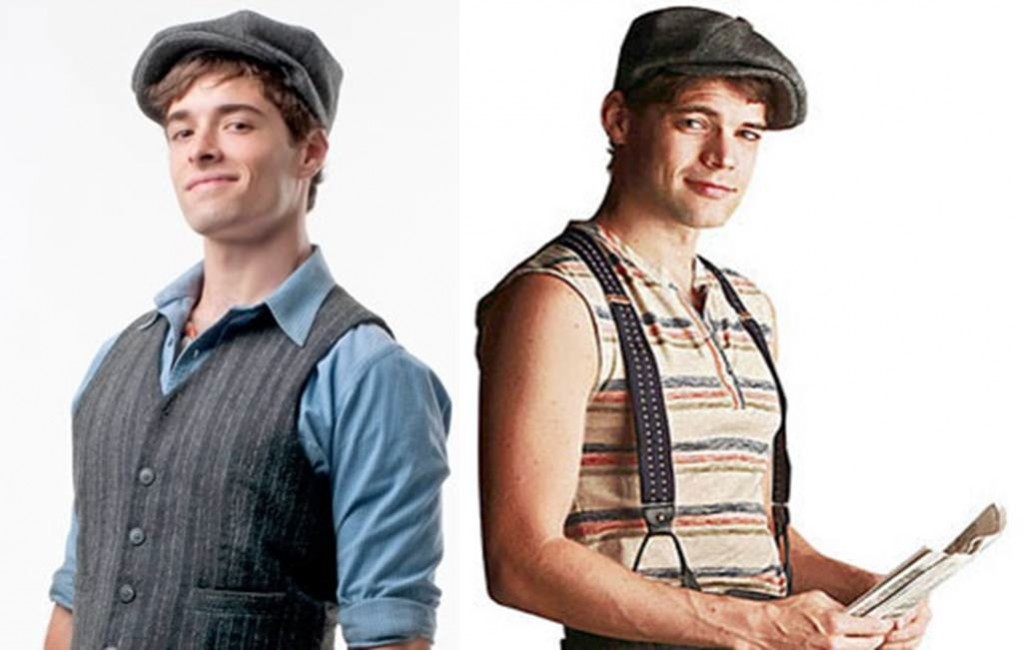 If Broadway fangirls (including us) seem a little down these days, it could be because Jeremy Jordan played his last performance as Jack Kelly in Newsies on September 4. To rub salt in the wound, he wed his girlfriend Ashley Spencer on Saturday the 8th. Congrats, you two. We're happy for you, really.
The good news for Fansies is there's a new King of New York in town. His name is Corey Cott and he's pretty cute. While we haven't seen him in the show yet, we're impressed that this 22-year-old recent graduate from Carnegie Mellon University is already starring on Broadway. We're less impressed that he's also engaged, but whatever, he's probs too young for us anyway.
Now that Cott's carrying the banner full time, we thought we'd check in on how the show is doing.
During Jordan's last full week of performances, ending September 2, Newsies grossed of $964,326 and was at 101.1% capacity. That's slightly less than the weekly $1 million it was taking in over the summer, but with school starting again, a slight drop is to be expected. Last week, the show grossed $808,755 and had a capacity of 95.6%. It did include Jordan's last performance, but Cott went on for most of the performances that week. This is the lowest capacity for the show so far and the lowest gross since opening week. But we can't blame it all on Cott. With summer vacation ending, grosses were bound to drop, and they'll likely pick up again around the holidays. We don't think Jordan's leaving will hurt the show too much in the long term. Most people are going to see Newsies, not Jordan. It's a family-friendly, crowd-pleasing Disney musical and we're guessing it will be around for years, despite that "limited run" crap they tried to pull on us this spring.
So best of luck to you and your strong jaw, Corey Cott. And Jeremy Jordan, we can't wait to see you every week on our TV screens on Smash. Is it January yet?