Nick Jonas it is.  Jailbait will succeed Darren Criss in How to Succeed.
Twitter blew up with a useless debate about whether or not this was a stunt casting. And whether stunt casting is ugly or necessary. And like… all this other dreary stuff.
We here at The Craptacular could not give a flying fuck.  Why, you ask?
Because we have more important things on our minds, of course! Per usual, obviously.
We're currently debating who's the hotter J Pierrepont Finch, and we want your input.
So.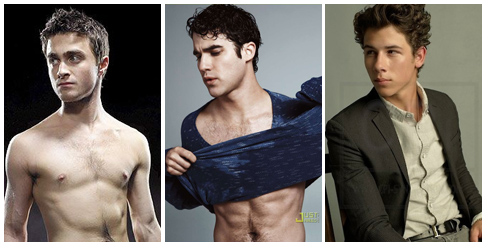 Loading ...
Photo: JustJared.com, NickJOnline.com